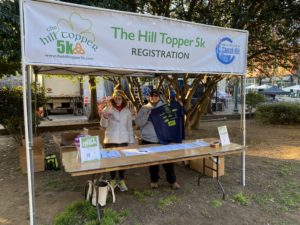 Thank you to all of our 2022 runners, participants, and sponsors. You made this the best Hill Topper to date!  We look forward to seeing you in 2023!
Check back in January 2023 for the next Hill Topper 5K!
The Hill Topper 5k takes place in Church Hill. Join your neighbors and Irish Festival attendees for the best race in Church Hill.